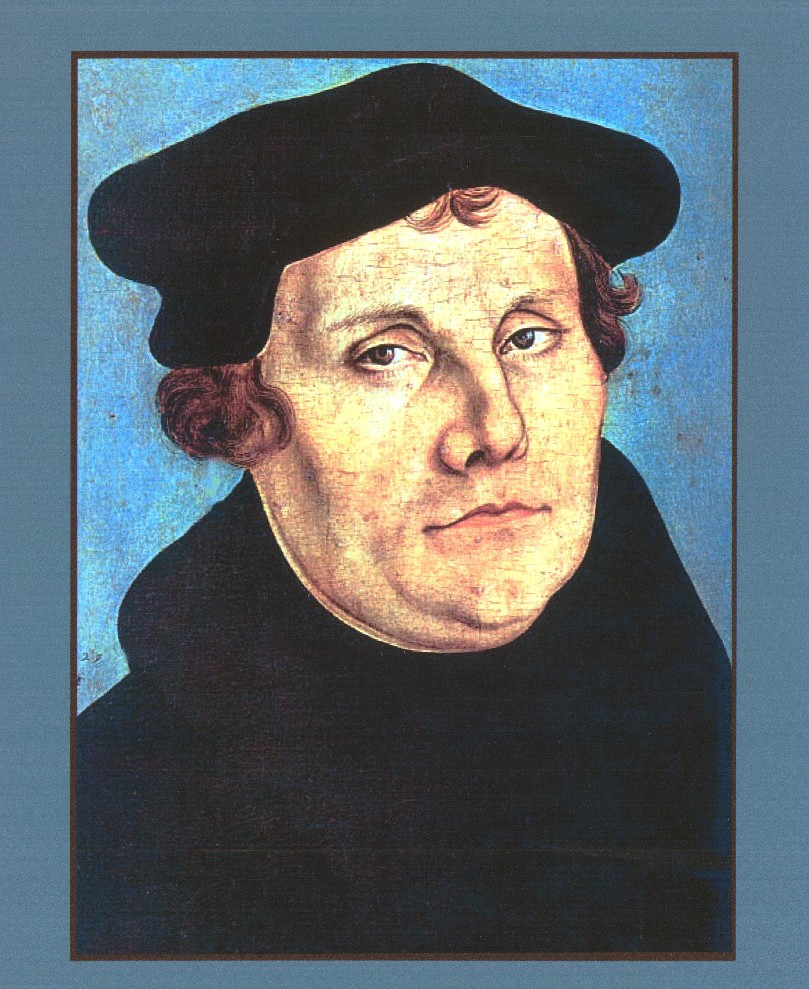 Happy Reformation Day to all! While this post is normally dedicated to a Puritan of the Week, it seemed wrong to overlook one pivotal individual, Martin Luther, who laid the foundation for much of the Puritan writings. It was on this day in 1517 that Luther hammered his 95 Theses to the door of the church in Wittenberg, and began the Reformation. Luther was influential in re-asserting the doctrine of justification as a doctrine by faith alone and not faith plus works. He also was burdened to see that the scriptures be in a common language that could be read by all, and worked to translate it into German. Another of Luther's famous works is The Bondage of the Will. A must read on his life is by Bainton and is entitled, Here I Stand. More modern, John Piper did an overview of Luther's life back in 1996 at his pastor's conference.
One a lighter side, in my Google of Reformation Day I ran across a list of ideas on how to celebrate Reformation Day. I am not endorsing this list nor suggesting one actually do them, but it made me laugh a few times. Here are a few of my favorite:
Make a "Diet of Worms Cake" and bring it to your office or school – recipe found here.
Play "Pin the 95 Theses on the Wittenberg Door"
Run a "Throw Indulgences in the Trash" relay
A beef barbecue, also known as a Papal Bull Roast.
Indulgence Relays in my office at noon!